Kalimba Song Coffee Company strives to deliver the best premium coffee coming from the farms of the African Continent. We have linked with a collective of small farmers in the Mountains of Cameroon, West Africa. This provides direct economic development to a group that is striving to maintain a significant business stature in the region. Our goal is to provide both a superior experience and tremendous value for our customers.
To that end, we believe a great cup of coffee brings people to a common place at the table of global peace and understanding. Thus, we have linked with the Farmer's collective to present an incredible coffee experience.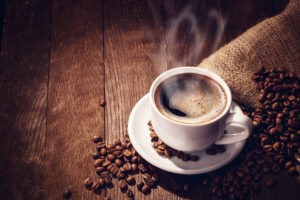 Gregory L. Johnson, CEO-Kalimba Song Coffee Company:
Greg is a former US Marine, Global Thinker and well known media marketing executive. After a decades long broadcast executive career, Greg formed the Kalimba Song Coffee Company. This fell in alignment with consciousness he developed over the course of his global excursions to many nations on the African continent. Along the way, he developed collaborations, relationships and friendships aplenty. When he met Matti Foncha, a Cameroonian who had organized a strong collective of small lot farmers in the mountains of Cameroon, he began his coffee journey. Creating a premium coffee brand that appeals to the global markets was a perfect fit. As h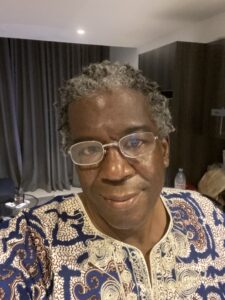 e builds awareness as a conduit through which to build bridges of music, arts and culture with Africa and America Kalimba Song is growing and exclusive in a small number of locations – mostly hi-end pop-ups, arts and music events as produced by the parent company Hannibal Media Group. Most recently we are proud to open a location inside AfroCity Marketplace in the Baldwin Hills Crenshaw Plaza of Los Angeles. Kalimba Song Coffee Company operates alongside the DreamKreator Studio in Long Beach, CA.